The solar power industry is on target to create over 3000 jobs in the energy sector throughout regional Queensland, with Cairns solar panels installers to benefit thanks to perfect climate conditions for solar energy.
The solar boom has been led by government solar grants and increased affordability for households going solar.
If the Queensland Party's call to make Cairns a trial zone for renewable energy sources to power a city comes into action, then Far North Queensland will benefit on a much larger scale.
Karen Lloyd-Collins, in charge of marketing and administration for Cairns solar panels says that the company expected a busy six months ahead with customers rushing to get systems installed before the solar credit rebate decreases by around $1000 on July 1.  "We have been undergoing a significant growth period." Ms Lloyd-Collins said.
"People need to be making inquiries now so they don't miss out on the cheaper prices."
The Cairns and Townsville region has perfect conditions for solar energy to perform and we are seeing savings of over 75% on electricity bills, say Lloyd-Collins.
Reports issued by the Clean Energy Council indicate that over 100,000 solar power systems were installed in 2010, compared to just 80,000 in the previous nine years.
The council believes that Cairns solar panels could result in environmental and economic rewards.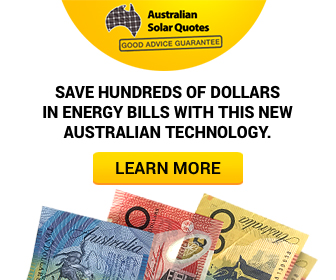 Advertisment - Learn more
"With such amazing sunshine up north, Cairns has the potential to benefit from a big increase in solar power," spokesman Mark Bretherton said.