Australian and US researchers have set a new bench mark for solar cell efficiency marketing a milestone in the development of sustainable solutions. This field of research will set a benchmark for future sustainability initiatives in the search for more efficient solar cell technology.
The array of solar cells achieved an efficiency of 43%, breaking the previous record by 0.3%.
The results for the solar cell efficiency will appear in the September issue of the Journal Progress in Photovoltaics.
University of New South Wales Professor Martin Green, who led the team or researchers, says that solar cells only convert a fraction of the energy from sunlight into electricity.
How Solar Cells Work
In an explanation of the new technology, Green says "Sunlight is made up of little particles and these particles have different energy."
For the generation of electricity, photons must have enough energy to free an electron inside the solar cell.  Without the right level of energy, the photon will simply bounce off the solar cell, and no electricity will be generated. Thus, solar cell efficiency  is diminished.
"A standard solar cell can respond to photons of certain energy and above, but never below," says Green, who is in charge of the UNSW ARC Photovoltaic Centre of Excellence.
What Does This Mean For Solar in Australia?
The research of solar power systems and the technology within them will inevitably lead to increases in solar cells efficiency. As Australian solar manufacturers discover and create more efficient solar panels that are distributed around the country, there will be financial and economic gains for home owners and businesses alike.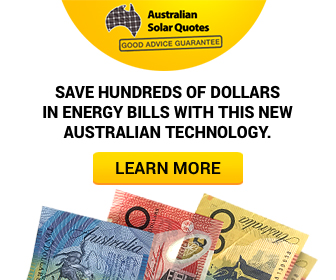 Advertisment - Learn more
What will the next exciting discovery bring in the search for a low-impact and sustainable energy sources?